---
AN UPDATE FROM FR. LARRY
August 6, 2020
Holy Name's first 2020 wedding took place on July 25th when Marina Coriano married Noel Acevedo in a beautiful ceremony presided over by Deacon Gerry Devine. On August 2nd, Christian Soto became the first child baptized at HNJ since March. Congratulations to Marina, Noel and 11 month old Christian, and to their parents, grandparents and loved ones. It was great to have those sacraments administered in the Church again. Please note: in addition to daily and weekend Masses,Holy Name Church is also open for weddings, Baptisms and Funerals, with adherence to masking and social distancing guidelines. Confessions will continue to be heard by appointment in the Rectory following the same guidelines. Please contact the Rectory (718-768-3071)

if you wish to schedule one of these Sacraments.
Holy Name's Rectory Office is open from10 a.m. to 4 p.m., Monday to Friday, with visitors being asked to follow masking and social distancing guidelines. Because of COVID, please try to conduct Rectory business by phone (718-768-3071) whenever possible. For after hours emergencies: dial the Rectory phone number and listen to the prompts for cell phone instructions.
Note that, because it falls on a Saturday this year, theAugust 15 Solemnity of the Assumption is not Holy Day of Obligation but it will be celebrated at the 9 a.m. Mass on that Saturday morning.
I hope you and your loved ones fared well with Tropical Storm Isaias (which is the Spanish form of the Biblical name Isaiah). It was a good prelude to this Sunday's Gospel which has a lot to do with a fierce storm! Have a safe and enjoyable weekend.
The Deacon's Reflection
St. Lawrence, Deacon & Martyr
Today, it appears that the Church is constantly under attack. In Florida and California, Catholic Churches were set on fire, as was a statue of Our Lady in Massachusetts. Graffiti was sprayed on both St. Patrick's Cathedral in NYC and on the statue of Our Lady at Cathedral Prep in Queens. As the Church is being targeted, let us reflect on one of its earliest members.

Born in 225, Lawrence was one of the Seven Deacons who served the Roman Church during the middle of the Third Century. He was especially close with Sixtus II, who was Pope from 257-258. Pope Sixtus so admired Lawrence that he elevated him to Archdeacon, despite Lawrence's youth, In this position, Lawrence would serve at the Altar whenever the Pope celebrated Mass. In addition, he was responsible for distributing collected food and other supplies to the poor of Rome. Pope Sixtus and four of his Deacons were martyred in 258, during the Church's persecution under the Emperor Valerian. Lawrence was devastated by the loss of his close friend.
The Emperor knew that Lawrence oversaw Church property that was to be donated to the poor. A day after Pope Sixtus was martyred, Lawrence was captured and was told that if he expected to live, he would bring the Emperor the Church's treasures. Lawrence said that he needed two to three days to gather them together.
True to his word, he returned three days later — accompanied by Rome's poor people. He presented them as the treasures of the Church. The Emperor was not amused and sentenced Lawrence to torture and death. Yet, Lawrence lost neither his belief in God nor his sense of humor. While he was being roasted over a fire as part of his sentence, he said to his torturers: "You can turn me over, I am done on this side." Shortly afterwards, he died and was reunited with his friend, Pope Sixtus. After his death, there was large increase in conversions to the Faith.
St. Lawrence is a model for us all because of his love and devotion to God and the Poor. When we're having one of those days that seems to be worse than anything we've ever experienced, and we just want to give up, we should look to St. Lawrence for assistance and guidance. Like him, we should put our trust in God and have faith that we will be guided to Glory.
~ Deacon Gerry Devine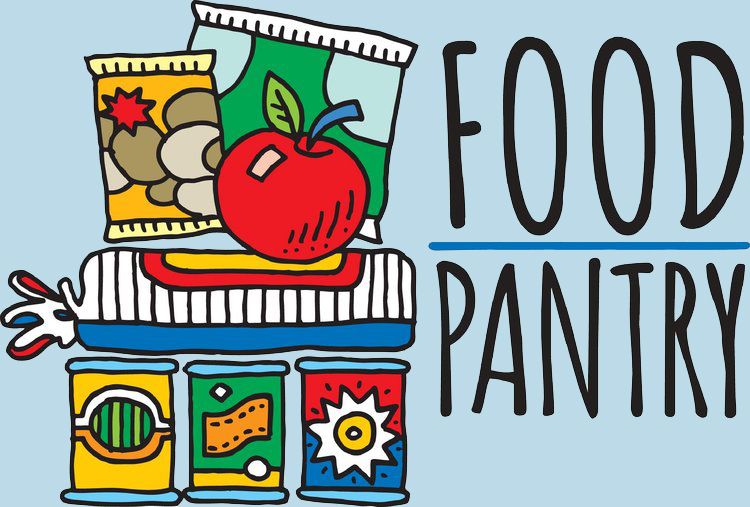 The Holy Name Food Pantry
will distribute food from the Rectory basement:
from 2 to 3 p.m. on Saturdays
August 8, August 22,
September 5 & September 19
At this time, t
una and cereal
are needed.
Thank you to everyone who has made donations during the past weeks.